Before the Fall Temperatures Start, Spruce Up Your Lawn with CD Lawn Maintenance & Supply!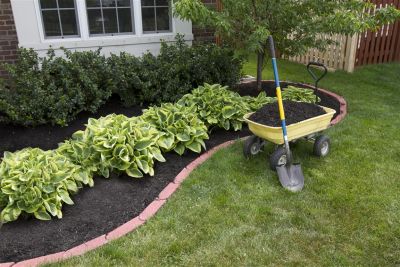 Are you looking to freshen up your lawn one last time before the fall temperatures kick into high gear? At CD Lawn Maintenance, we are here to help make your lawn inviting and colorful for the entire neighborhood, as well as your friends and family to see. Through our various lawn maintenance services, we will make sure your lawn makes a long-lasting impression on everyone you know.
Lawn Maintenance
With our highly trained crew, we want to ensure our lawn maintenance services are satisfactory to your needs. We start the lawn maintenance off with picking up sticks, and other winter debris, rakes, and blowing off left over leaves, and putting a finishing touch on your lawn to help ensure a lush growth. Even if the weather delays your routine schedule, we simply pick up where we left off when the weather cleans and continue through the weekend if necessary to complete that week's service. At CD Lawn Maintenance, whether it's a one-time job, or a scheduled routine, we strive to provide the best quality service to your lawn.
Irrigation Services
At CD Lawn, we want your lawn to be kept green and healthy and suited to your needs. If you already have an in-ground automatic sprinkler system, we can prepare the system by testing all sprinkler heads, as well as replacing and repairing them as needed. When the fall temperatures hit, we will properly blow out and winterize your sprinkler system to avoid damage from freezing weather. No matter what time of the year it is, we strive to provide the best irrigation services for your lawn.
Our company has continued to maintain the reputation of being one of the leading landscaping companies in the Kalamazoo area. If you need your yard to have a beautiful new look, don't hesitate to contact us today!