With Summer Fading, There's No Better Time to Schedule Your Fall Cleanup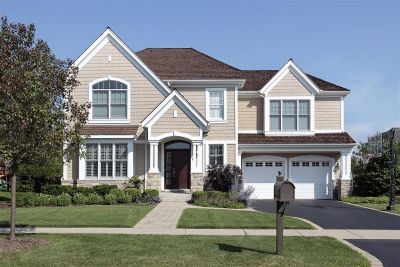 With cooling temperatures and falling leaves on the way, residents in the Kalamazoo area are starting to schedule fall cleanup for their properties. Hoping to keep their lawns tidy, they're looking to secure a trusted provider of brush removal, grounds maintenance, and other essential lawn services before it's too late. Over the next three to four weeks, you can expect cold nights and lawns full of yellow, orange, and red leaves. While fall is a beautiful season - and one of Michigan's primary tourist draws - it creates a whole lot of work for homeowners. Thankfully, CD Lawn Maintenance & Supply has the tools, knowledge, and personnel necessary to make that work a breeze.
For over two decades, we've helped residents of Kalamazoo, Portage, Schoolcraft, Richland, Galesburg, and beyond with all of their landscaping needs. From simple lawn mowing to complex, year-round maintenance services, our team covers a wide range of needs. In addition to his, we stock a retail store at our location in Galesburg. Offering topsoil, pea gravel, landscaping stones, fertilizers, tools, weed barrier, and much, much more, our store is a great place to pick up any - and all! - of your landscaping essentials. Best of all, we offer next-day delivery on items like topsoil, mulch, and gravel!
At CD Lawn Maintenance & Supply, we're committed to helping our customers with all of their fall cleanup needs. Whether you've got a small yard that you're looking to have tidied up or a massive, sprawling lawn that needs constant maintenance, you can be confident that our team is capable of delivering all of the services that you need. So, if you've been searching for a trusted, proven provider of the area's best landscaping services, we encourage you to call us today to learn more!