Looking to Celebrate in Style This Year? Try Holiday Lighting from CD Lawn Maintenance & Supply!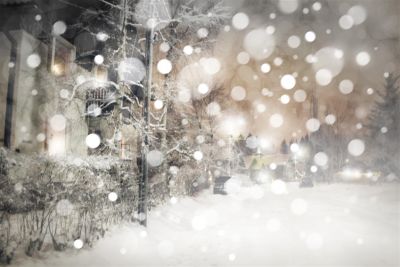 When it comes to holiday lighting, CD Lawn Maintenance & Supply has you covered! Whether you're looking to add some flair to your home for the holidays or you want to transform your small town into a Winter Wonderland, we can help you by stringing lights and performing a thorough, detail-oriented lighting installation. As a way to create an inviting, cheerful atmosphere that lasts throughout the season, there's absolutely no better way than through the use of holiday lighting. In today's post, we're going to look at this service - and others - that we offer to keep your property looking fresh throughout the holiday season.
Snow Plowing
First and foremost, you've got to keep your property safe. By clearing the driveway, parking spaces, and sidewalks, you're helping your home or business look its best but - more than that - you're ensuring the safety of every visitor. At CD Lawn Maintenance & Supply, we provide the area's most comprehensive snow plowing and clearing services.
Holiday Lighting
We all know how much of a bother it can be to string lights and then - inevitably - take them down again at the end of the season. The professionals at CD Lawn Maintenance & Supply have a wealth of experience creating dynamic, beautiful holiday lighting presentations. Whether you're a single home or a whole town, you can count on us to make your home shine!
At CD Lawn Maintenance & Supply, we're proud to offer the area's best landscaping services. Serving small businesses, homeowners, and entire communities, we aim to be your go-to lawn maintenance provider. If you've been searching for a way to make your home pop this season, contact us today to learn more about our services.