Get the Best Kalamazoo Brush Removal from CD Lawn Maintenance & Supply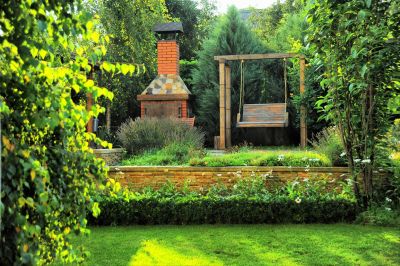 When it comes to Kalamazoo brush removal, CD Lawn Maintenance & Supply is the area's leading provider. With over twenty years of experience, we've helped countless residents and business owners keep their properties clean and tidy. And, with warmer weather on the horizon, we know that it's just about time to start planning for spring cleanup. Whether you've got a winding estate, a modest backyard, or a sprawling commercial property, you can count on the experienced, well-trained team at CD Lawn Maintenance & Supply to provide you with the brush removal and landscape cleanup services that you need to make your property presentable.
Brush Removal
CD Lawn Maintenance & Supply is the premier provider of Kalamazoo brush removal services. No matter the size of your property - or the surrounding trees - you can count on us to collect, remove, and dispose of all of the dead and fallen branches on your property.
Landscape Cleanup
Our team is well-equipped and has the ability to provide broad, general cleanup services. Whether we're tending to areas plagued by brown grass, repairing damaged retaining walls, or tending to shrubs, trees, and flowers, we can help you ensure that your property is safe, tidy, and beautiful.
Lawn Maintenance
Nobody enjoys mowing the lawn, they just tolerate it. If you're dreading the weekly grind of hauling out your mower, filling it up, and dragging it around in circles on your lawn, you should call the team at CD Lawn. Our seasonal lawn maintenance programs are a great way to keep your lawn in tip-top shape!
At CD Lawn Maintenance & Supply, we pride ourselves on providing the area's best lawn and landscape services. If you've been searching for a way to keep your property stunning - and your workload small - contact us today to learn how we can help!