Get Ready for Winter with the Leading Kalamazoo Snow Removal Company!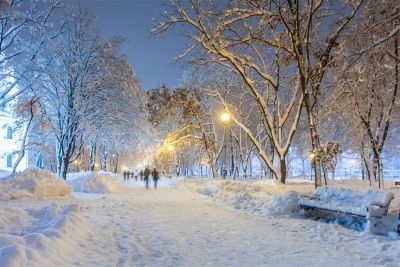 It's time to admit it: summer is over. With that in mind - and the cool fall weather settling upon us - it's inevitably time to start thinking about winter. And, with that, it's also time to start thinking about enlisting the aid of a Kalamazoo snow removal company. With a number of options to choose from, though, how do you know which is the most capable? How can you determine the right company for your needs? In today's post, we're going to look at why you should choose CD Lawn Maintenance & Supply for all of your winter upkeep needs.
A proven history
Operating since 1996, CD Lawn Maintenance & Supply has a long track record of helping home and business owners with all of their property's needs. Whether you've been searching for a reliable provider of irrigation services or need the best Kalamazoo snow removal company around, our team has proven that it can help!
Free estimates
We want all of our customers to be happy. One way we achieve that is by offering free estimates. We believe that customers should be armed with all of the information that they need to make a reasoned, informed decision about their property. To receive a free estimate, simply contact us, describe your needs, and schedule!
Experience and attention to detail
If experience has taught us anything, it's that attention to detail is key in this business. From basic lawn maintenance to in-depth landscaping, our team worries about all of the little, easy to overlook details so that you don't have to.
At CD Lawn Maintenance & Supply, our mission is to help our customers maintain the beauty - and functionality - of their properties. If you've been searching for a company that will work with you to ensure that your property is gorgeous and - more importantly - safe, contact us today!