Make Spring Cleanup a Breeze with Landscape Cleanup from CD Lawn Maintenance & Supply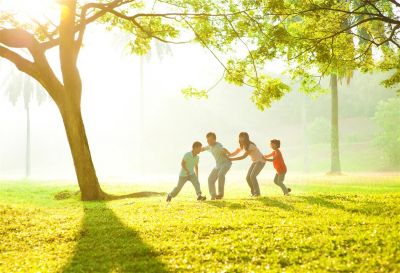 When spring finally rolls around, landscape cleanup is going to be essential. With countless fallen branches, soggy leaves, and dug-up dirt clods spoiling the natural beauty of your lawn, it's easy to get disheartened. It's easy to delay the cleanup and let the mess sit for a week... then another week... then another. Thankfully, CD Lawn Maintenance & Supply offers the area's best lawn cleanup services, ensuring that your property is restored to its pre-winter beauty and - more importantly - that you're spared the hassle of picking up, lugging around, and throwing away pounds of wet debris.
With over twenty years of experience, the team at CD Lawn Maintenance & Supply has earned a reputation for providing top-notch, detail-oriented landscape cleanup services. Whether you're a business or homeowner, you can count on us to ensure that your landscape is clean, safe, and beautiful. In addition to this, we can help you plan future landscaping projects, including planting trees, shrubs, flowers and plants to add a little more personality to your property.
At CD Lawn Maintenance & Supply, we pride ourselves on providing the best landscaping and lawn maintenance services in Kalamazoo, Portage, Richland, and beyond. From simple, small homes to massive, multi-building companies, we have the experience, knowhow, and tools necessary to transform your property's lawn into a gorgeous, welcoming oasis. If you've been looking at the melting snow and wondering, "What am I going to do with all the mess underneath this?" then you should give us a call, discuss your concerns, and schedule a post-winter cleanup today!