Winter's Almost Over! Schedule Your Landscape Cleanup with CD Lawn Maintenance & Supply!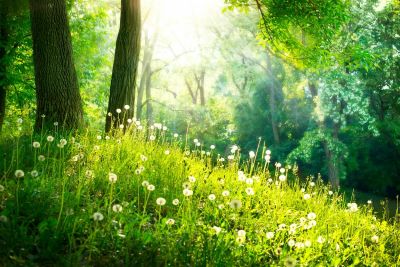 It may not seem like it, but winter will be over soon and it'll be time to perform some much-needed landscape maintenance. When the last of the winter snow melts, it tends to leave a bit of a mess. Whether you're facing down fallen branches, sodden patches of lawn, or ice-damaged shrubberies, the team at CD Lawn Maintenance & Supply is well-equipped and well-trained to address all of your needs. With over twenty years in the business, we've helped countless customers in Kalamazoo, Portage, and surrounding areas restore their lawns after rough, windy winters. In today's post, we're going to look at a few of the services that we can provide to help you beautify your lawn after the snow melts.
General cleanup
One of the first things we do when providing landscape cleanup is a general touchup. We pick up broken branches, sticks, and other debris, then dispose of fallen leaves. After this, we mow the lawn to ensure that everything is in tip-top shape.
Ongoing services
If you're concerned about the ongoing appearance of your lawn, we can also schedule regular cleanup services. Performed every week on the same day, our mowing services alleviate the hassle of mowing your own lawn - or convincing your kids to do it! - all while ensuring that your property is beautiful and welcoming.
At CD Lawn Maintenance & Supply, we work tirelessly to uphold our reputation as the area's leading provider of landscape cleanup, landscape construction, and maintenance services. If you've been searching for a way to keep your lawn looking good, you can be confident that our team can help. Whether you need your irrigation system prepped, your seawall maintained, or anything in between, you can count on us!