Summer is Here, And So Is a Need for Landscape Maintenance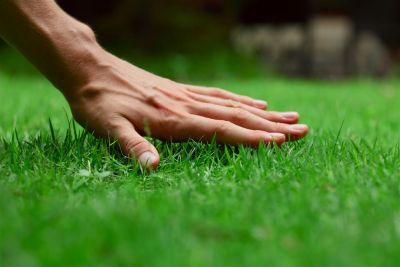 Summertime is the time to show your neighbors how beautiful and colorful of a yard you have, and make your outdoor dreams a reality. Do you need a new summer project but don't want to mess with yard work during the hot, summer weather? CD Lawn Maintenance & Supply is the company for all your landscape maintenance needs. They will not only create a new landscaping project, but will also help you tend to an existing landscape project, rather than making your project stay as a basic spread of grass. In today's post, we're going to take a closer look at landscape maintenance and how we can help you make your yard stand out from your other neighbors.
Constructing and planting a new landscape design can be challenging and grueling at times. At CD Lawn Maintenance & Supply, whether it is a high-maintenance landscape bed with more flowers, shrubs, lighting and water features, or a low maintenance bed of grass, tall shrubs or trees, we guarantee your yard will be the new hangout spot for a barbeque or picnic with your friends and family. Some of our services for landscape maintenance include pruning shrubs for a natural look, weed flower beds as necessary, and clear dead branches from your trees.
For over 20 years, we have been one of the leading landscaping companies serving the Kalamazoo area. Throughout the 20 plus years, we have established a reputation for providing quality results and outstanding service. We are committed to making your yard beautiful and welcoming not only for your friends and family, but for the entire Kalamazoo area to see. If you want your dull, plain yard to have a refreshing new look, contact us at CD Lawn Maintenance & Supply today for questions about our landscape maintenance service.