Learn More About Landscape Construction from CD Lawn Maintenance & Supply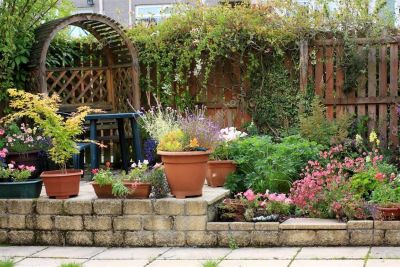 If you're looking for ways to enhance the aesthetics of your property, you've undoubtedly heard of landscape construction. As a leading provider of landscaping services, CD Lawn Maintenance & Supply has a wealth of experience with this kind of construction, including the installation of retaining walls, sea walls, ponds, and barbecues, as well as all manner of trees and plants. With a team of well-trained professionals and all the equipment necessary to create stunning and inviting outdoor spaces, we've earned a reputation for our thorough and detail-oriented landscaping services. In today's post, we're going to look at little closer at what landscape construction is and - more importantly - how we can help you create the space of your dreams.
Hardcapes
In the world of landscape construction, hardscapes include fencing, stonework, fire pits, sea walls, patios, and more. The purpose of these elements is to give your landscape a more architectural feel while also increasing usability. Whether you're looking to add a place for seating or to create a more private backyard, you can count on us to deliver the products and services that you need to achieve your ideal outdoor space.
Softscapes
Softscapes are the more traditional landscaping elements, including grass, trees, plants, and flowers. A way to shape the topography of your land, softscapes are a great - and natural - way to enhance the beauty of your property.
At CD Lawn Maintenance & Supply, we're committed to offering the best landscaping, maintenance, and construction services in the area. From simple shrubberies to complex sea walls, you can count on us to work with you to create your ideal space. If you're considering a landscaping construction project, we encourage you to browse our site, learn about our services, and contact us with any questions that you have.